Proud memberConnecting citizens by building to and through community anchors.
---
Mission
The goals of the Kent County Fiber network are to improve the quality and coverage of services available in our rural county, improve or create new fiber interconnects between various departments and government organizations within the county to improve interoperability, provide additional emergency preparedness, and to create opportunities to enable public/private entities. Within Kent County, organizations such as public safety agencies, public schools, libraries and local government offices will receive access to new services, which helps to reduce costs and increase network reliability. By promoting Kent County's fiber network, the county is helping organizations meet their technological needs today, tomorrow, and in the future.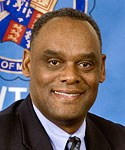 "This helps bring Kent County into the 21st century, or at least a start. Internet access is no longer a luxury, it is a utility." – Commissioner William Pickrum

"If re-elected I promise to work hard in making high speed internet available to all Kent County citizens, work towards a clean Chesapeake Bay, towards keeping Kent a financially stable county while at the same time continuing to maintain the high quality of life we all enjoy here at home!" – Commissioner Ron Fithian, 2014 Campaign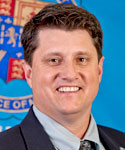 "It is the most powerful product we can bring to our constituents right now (high speed internet) and I've said it since the day I've come in." "It will open up the door for everything." – Commissioner William Short
---
History
The recent effort to construct the Kent County Fiber Optic Network came about through the work of numerous organizations.  Publication of the "Broadband Plan For Upper Eastern Shore & Lower Easter Shore" in 2012 initiated discussions within the Kent County Economic Development Board regarding rural broadband expansion. The revised "Economic Development Plan for Kent County, Maryland" published in 2013 states that the plan's primary goal is infrastructure enhancement as a way to address the broadband limitations often found in rural areas.
·         "Our primary goal is to enhance the infrastructure needed to support new and existing businesses and institutions in Kent County—particularly access to affordable, robust and high capacity internet access.  By taking this action, we expect to expand the competitive capability of local businesses and institutions, provide more job opportunities for younger and middle-aged residents and improve our ability to attract and retain newly retired residents who choose to live in Kent County."
The process of conducting studies, mapping and assessments, beginning in early 2014, led to the publication of the request for proposal (RFP), "Design and Construction of a Fiber Optic Broadband Network" in late 2015. Construction is underway.

---